Trip to Newcastle, England, April 2004
Ali and I went to see my grandma in Newcastle, with my sister (who studies in Northumbria Uni) and her boyfriend. We visited the Farne Islands, and went out to see the lights by the Tyne. Well, that's all the photos show anyway!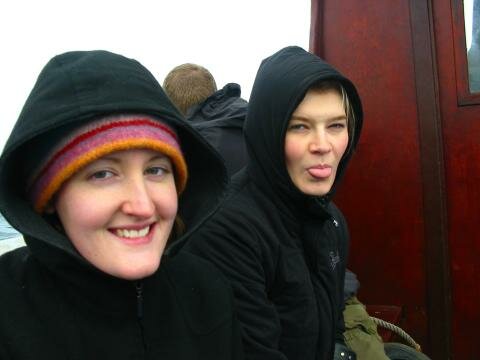 Ali and Madeleine enjoying the boat ride out to sea.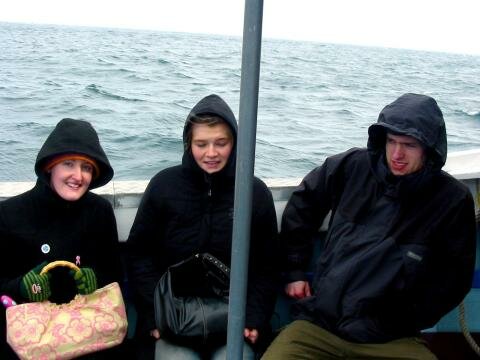 It was a wee bit nippy, and rough at times, but all good fun.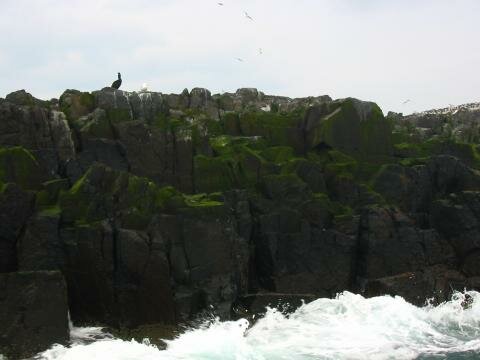 I call this one "birds, rocks, waves", in the tradition of the Turner Prize winner "Lights on, Lights off".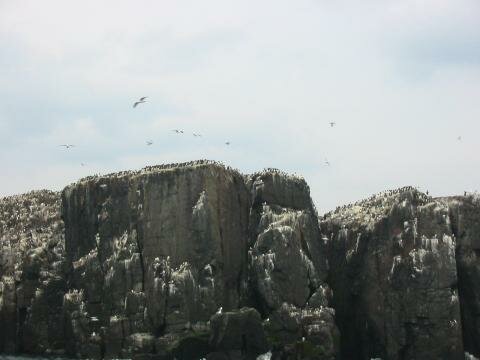 Those birds really make a mess...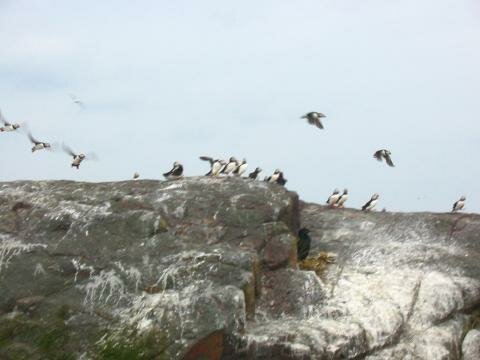 The puffins gave us a royal salute flyby as we passed.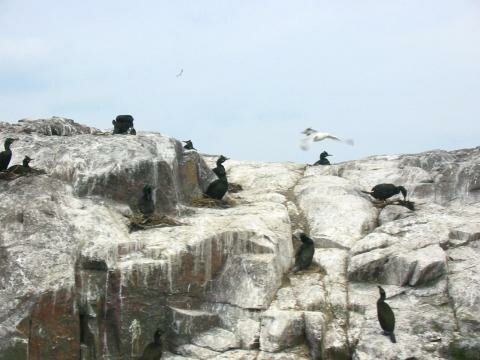 These birds were just too lazy. Or cold. Or stuck to the rocks with superglue for us tourists.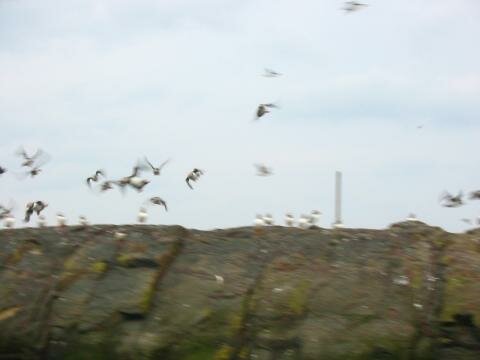 More birds flying off. Maybe they don't like us?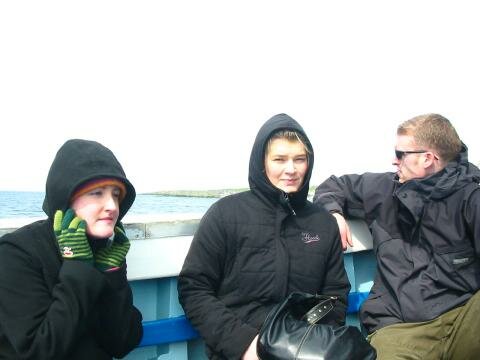 Ali, Madeleine and Richard enjoying the bracing sea air... cold!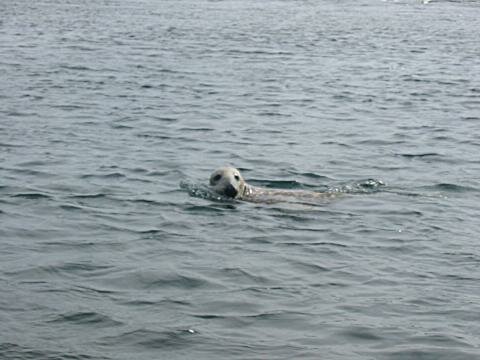 Ahhhh....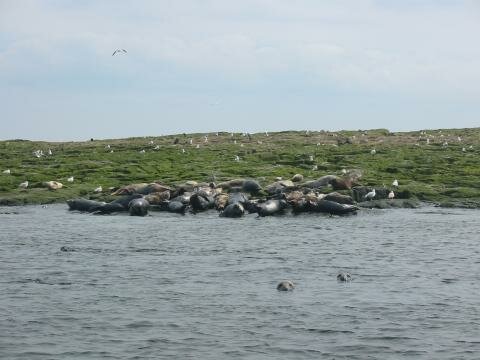 More seals. The pups still have light coats at this time of year.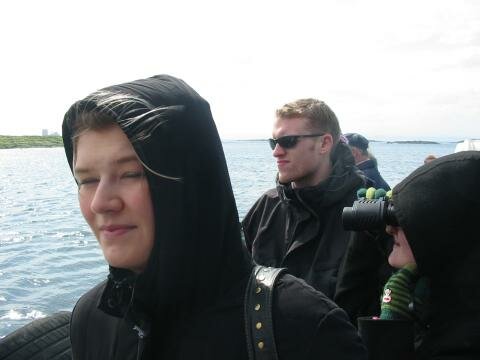 It was a wee bit windy. Ali was clever enough to bring her binoculars (she's always well prepared!)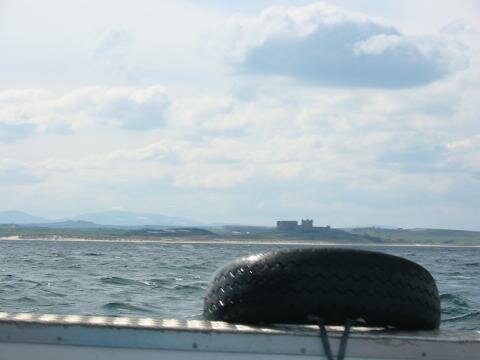 Looking across to a Banburgh Castle, that's used often for filming.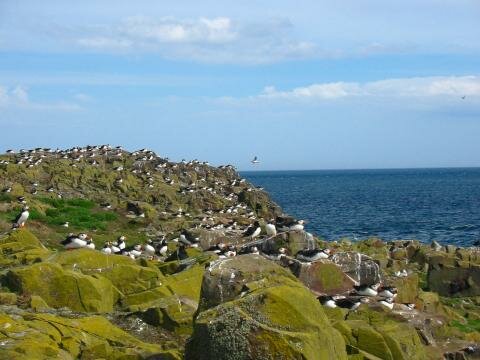 Puffins nesting on one of the islands.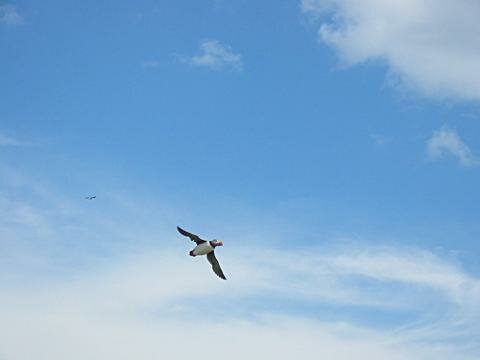 You wouldn't believe how difficult it is to get a decent shot of a puffin flying by.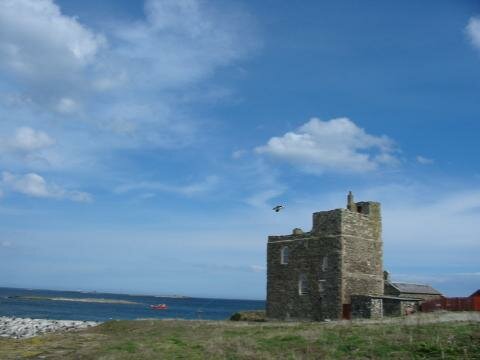 Wardens stay in that house from March to October each year. Crazy, but it must be nice in a way.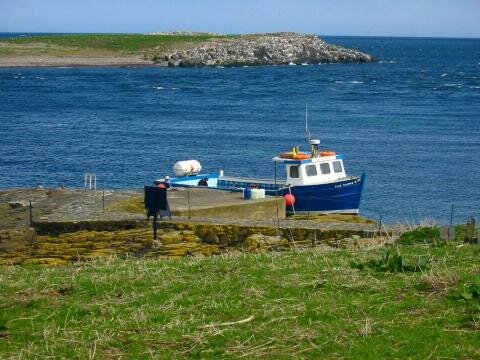 A photo by Ali? of the boat we came across in.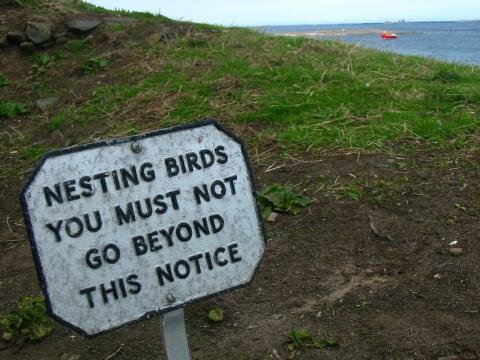 Nesting boards take notice!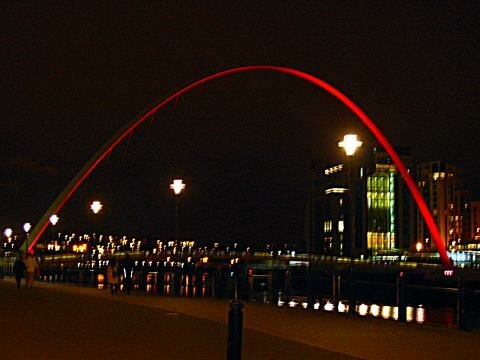 The Newcastle & Gateshead Millennium Bridge lit up at night.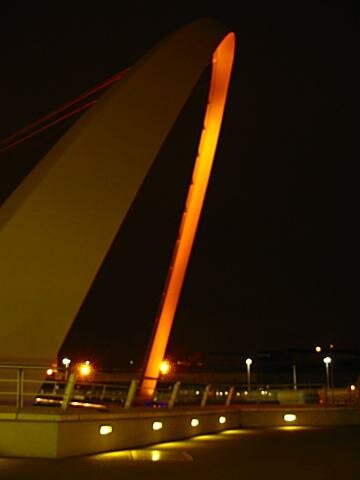 And again...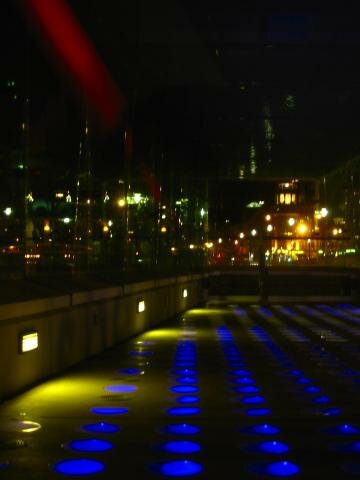 There is this very strange glass building next to the bridge. But with the lights inside and out, and glass walls, you get some very pretty reflections.